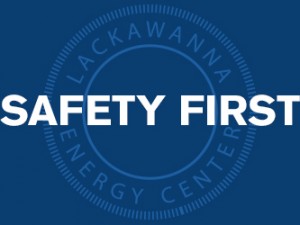 As the development of the Lackawanna Energy Center continues to make steady progress, local residents look forward to the economic opportunities in their future. Just a few of the potential benefits include the creation of over 600 jobs which will help to support local merchants while sustaining families who wish to live and work in the community they love.
Another major benefit that the Lackawanna Energy Center will bring to the Jessup community is a source of clean energy that will help to replace the aging coal plants located throughout Pennsylvania which release a significant amount of pollution and greenhouse gas emissions into our air.
Further strengthening their commitment to the Jessup community and surrounding areas, Invenergy has promised two full scholarships for local students of Lackawanna College, followed by an internship at the new Lackawanna Energy Center that offers the possibility of future employment.
Developer Bill Rinaldi has been a supporter of the Lackawanna Energy Center since its inception, and continues to support the Invenergy team as they partner with the community to bring clean, renewable energy to Jessup and surrounding areas.
With the vision of the Lackawanna Energy Center, the community of Jessup will be able to provide our region with a clean and renewable energy source while transforming the area into an economic engine to drive growth, stability, and prosperity.
To find out more information about the Lackawanna Energy Center and their commitment to providing the Northeast Region with clean energy, visit their website.